Defining Excellence
The Temple Lung Transplant Program is a leader in both quantity and quality. It's the nation's highest volume program, but it also has the best one-year survival rates in Philadelphia and all of Pennsylvania. Temple regularly accepts the most complex transplant candidates, including patients of advanced age, higher BMI, or other comorbid conditions. This means patients who have been turned down for transplantation at other centers may be eligible at Temple. The experience found at Temple, combined with the latest technology and a robust research program, is why so many physicians recommend Temple when their patients need a lung transplant.
National lung transplant volumes (2015-2021)*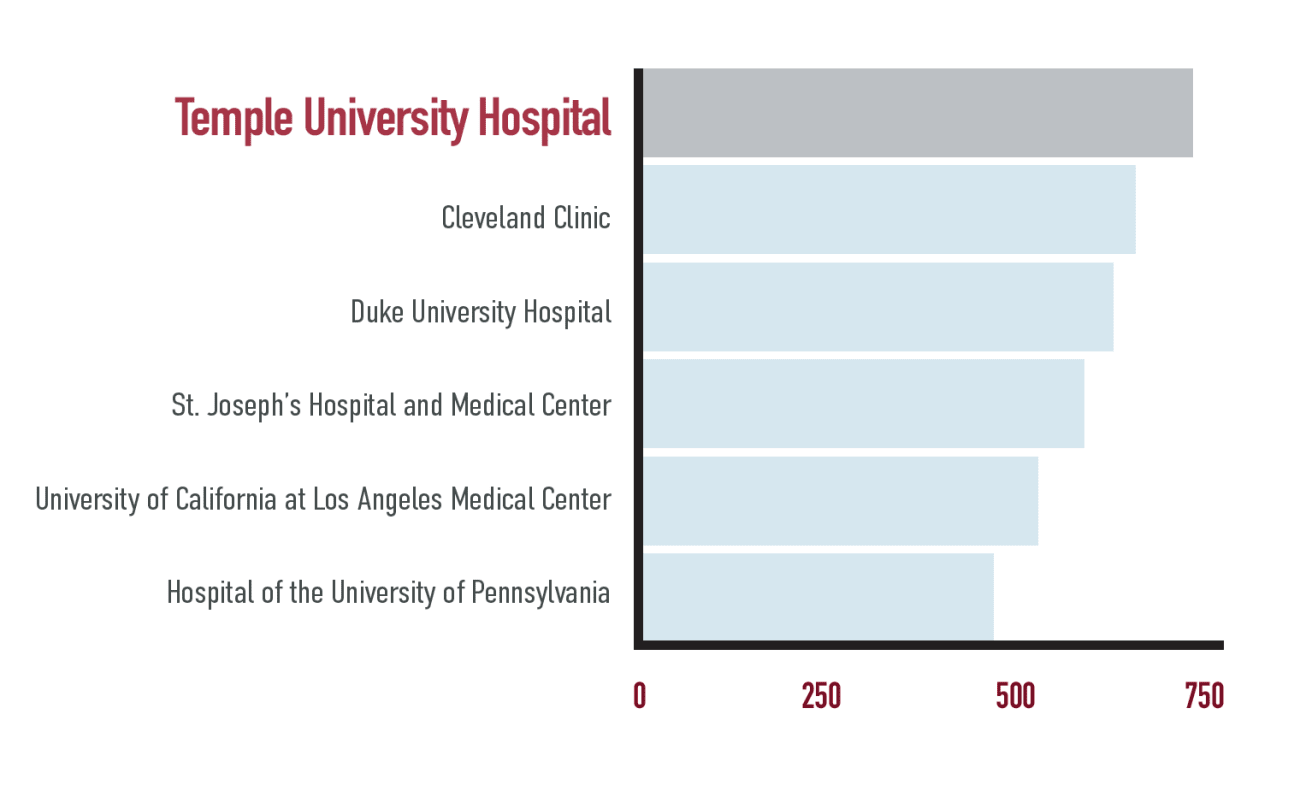 *Source: Scientific Registry of Transplant Recipients accumulated volume from January 1, 2015-June 30, 2021.
Temple's lung transplant program has grown consistently over the past decade. In 2020, we performed our 1,000th transplant, putting us in an elite group of centers worldwide.
Transplanting Your Patients Faster
Temple has the fastest time to transplant rate than any lung transplant center in the region, helping more patients.
Fast, Seamless Process
Our transplant team coordinates every step of care, from consultation through to admission, transplantation and post-operative lifestyle care. We offer accelerated transplant evaluations so patients and their families can return home as soon as possible.
Co-Managing Lung Transplant Patients
The Temple Lung Center is committed to keeping you informed about your patients. We have a dedicated team of Key Account Managers who can assist you with the needs of your patients, help you quickly resolve any problems, and coordinate contact with Temple lung transplant physicians and staff.
Please call 800-TEMPLE-MED to discuss a case or arrange for a patient consultation. For inpatient transfers, please call 215-707-TRAN (8729).